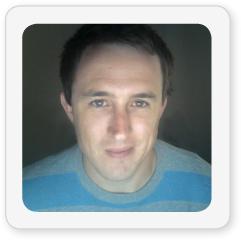 WordUp! is a one man business operated by Tim Holden offering professional web and graphic design services. Tim is a designer with experience drawn from freelancing, working in studios, agencies as well as private organisations and government departments over the past 10 years.
With a wide range of services available my goal is to make you stand out, look professional and grab the attention of your target market. As a client of wordUp! you can expect quality design at a competitive price as well as friendly one on one customer service.
Websites
A website is important for any business. Whether it is a simple 3 page site or multiple pages. WordUp! uses the Content Management System (WordPress) to create websites, which means once your site is built and is live you can control the content. Make text changes, upload images, create posts easily from the back end anywhere in the world. If you want to start your site from scratch or if your current site looks a bit tired and needs updating WordUp! can help. There are 3 different packages available to suit your business size with optional Extras. Support and Hosting also available if required. Get your site working for your business 24/7 Contact Tim from WordUp! today.
Graphic design
Graphic design is the process of combining graphics and text together to create and present a visual message usually on a printed product. Graphic design is used to reflect professionalism on a business, product or service and to target a certain audience. Whether your business is established or just starting out WordUp! has a wide range of graphic design services available to help make your business stand out. Call or email Tim today to discuss your design requirements.